We are looking for examples of good practice that could be transformational in building a sustainable organisation, while highlighting the role the finance function plays in innovation and integrated thinking.
Who can enter
The awards are free to enter and open to all individuals and organisations globally, including businesses, charities, social enterprises, the public sector, education institutions, think tanks, collaborations and coalitions. Joint entries are also welcome.
Why enter
Entering the awards is the perfect opportunity to raise your profile and be publicly recognised for your innovative approach. You will:
Gain recognition as leaders in sustainable business.
Showcase your good work and inspire, influence or inform others.
Receive valuable feedback from our panel of assessors and judges.
Join a community network of engaged finance leaders to share knowledge, insights and best practice.
How to enter
Take a look at our entry guides,
complete an entry form, and
The protection of personal data is an important concern to us. Any personal data collected will be treated in accordance with current data protection legislation. For more information about our data protection policy please go to icaew.com/dataprotection.
Key dates for your diary
Entry deadline
Closing date for entries is Friday 19 May.
Judging
First stage judging will take place week beginning 19 June.
Final stage judging will be 5 and 6 September.
(You will be notified at each stage if you are successful, the date and time of your joining appointment and what to prepare).
Awards ceremony
Thursday 12 October, from 18.00 GMT, Mansion House in London and streamed live globally.
Enter the awards
Complete your entry form and submit it to us via the link below.
Partners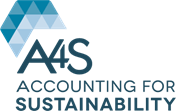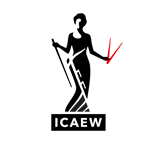 Get in touch
If you would like help entering or would just like to stay in touch please contact us here.
Contact us