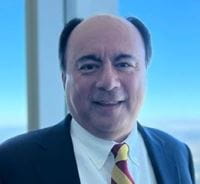 Joe Allanson
EVP, Finance ESG, Salesforce
Joe Allanson joined salesforce in San Francisco in August 2003. He is the company's finance executive responsible for its ESG reporting practices and the integration of ESG and finance within the organisation. This executive role was added in September 2021. Prior to that, he served in the capacity of their chief accounting officer and corporate controller from July 2007. Until August 2022, Joe served on the board of directors of the Value Reporting Foundation (VRF), which was the governing entity responsible for the Sustainable Accounting Standards Board and the International Integrated Reporting Council. The VRF completed its merger in August 2022 with the International Financial Reporting Standards Foundation. Joe continues to serve on two VRF merger transition committees to support the acceleration of the work in developing a comprehensive global baseline of sustainability disclosures for the capital markets. Joe has served in the past as a judge for the Finance for the Future Awards programme and currently serves as a member of the board of trustees of the University of San Francisco.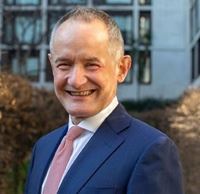 David Allen
Chief Financial Officer, Mace
David has almost 20 years' experience in the built environment. Before joining Mace at the start of 2023, he was Chief Executive of Wates, the UK construction, development and property services company. He led the business for almost five years, overseeing the establishment of science based environmental sustainability targets, an award-winning diversity and inclusion programme, a record order book and, in 2021, the business' highest ever annual operating profit. David joined Wates as Chief Financial Officer in January 2016 following almost seven years as Crossrail's Finance Director. From 2004 to 2009 he was at Laing O'Rourke, where he was Finance Director of its European construction business. Before entering the construction industry, David worked for Accenture, HSBC and Arthur Andersen. He is also a Fellow of the Institute of Chartered Accountants and of the Institution of Civil Engineers.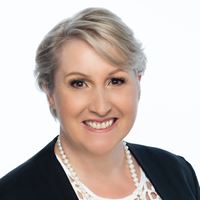 Joanne Beatty
Director of Engagement at EOS, Federated Hermes
Joanne Beatty is a Director with EOS at Federated Hermes where she leads the corporate reporting theme team. Joanne is the lead for the chemicals sector and also focuses her engagement on the transportation, industrial and capital goods sectors. Prior to joining EOS, Joanne worked as a sustainability consultant for KPMG.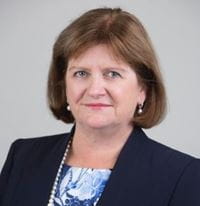 Dr Carol Bell
Co-founder, Chapter Zero
Dr Carol Bell is an experienced industrialist and financier and is one of the founders of Chapter Zero, a network that enables non-executive directors in the UK to engage with climate risk and the delivery of net zero targets. Chapter Zero was established in 2019 and now has at least one member on over 70% of FTSE 100 Boards. The UK Chapter has also supported the foundation of a global network of Chapters (under the World Economic Forum Climate Governance Initiative) whose membership exceeds 100,000 Board Directors. She currently serves on the three public company boards: Bonheur ASA (Norwegian listed company in renewable energy generation and services), Tharisa plc (London and Johannesburg listed Platinum mining company) and the BlackRock Energy and Resources Income Trust (which invests in the energy transition explicitly alongside traditional energy and mining) and the Development Bank of Wales. She is also the first female board member of the Football Association of Wales, where she leads on sustainability, governance matters and finance.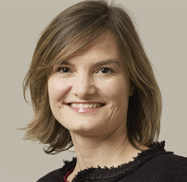 Jessica Fries
Executive Chair, Accounting for Sustainability (A4S)
Jessica Fries is Executive Chair of Accounting for Sustainability (A4S), established by HM King Charles III in 2004, when he was The Prince of Wales. She has led A4S since 2008, working with Chairs, CEOs, CFOs and other leaders from across the finance community to make sustainable business, business as usual. While at A4S, Jessica has been responsible for catalysing change in corporate reporting through the establishment of the International Integrated Reporting Council (IIRC) and the Taskforce on Climate-related Financial Disclosures, as well as transforming decision making through A4S's CFO, education and capital markets programmes. Previously, Jessica held a number of roles at PwC advising a wide range of companies, governments, investors and not-for-profit organisations. Jessica has written extensively on ways to integrate sustainability into business and finance and has been a member of a number of International, European and UK Government Committees, including the UK Treasury's Sustainability Reporting Steering Committee, the European Commission's Expert Group on Non-Financial Disclosure and the UN Sustainable Stock Exchange Advisory Group. She is currently Vice Chair of GRI, a member of the IIRC Council – an advisory body to the IASB and ISSB Boards, and a member of the Smith School Global Sustainable Finance Advisory Council. Jessica is a chartered accountant, a fellow of the Royal Society of Arts, has an MSc in Economics from the London School of Economics and a BA in Economics from the University of Cambridge.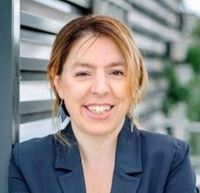 Prof. Delphine Gibassier
Director of the Research Centre "Multi-capital Global Performance", winner of the 2021 Finance for the Future Awards
Prof. Delphine Gibassier is an international researcher and expert in accounting for sustainability, and founder of the executive education and consultancy firm Vert de Gris. She has 21 years' experience in both practice and academia. She is the director of the Research Centre "Multi-capital Global Performance", winner of the a 2021 Finance for the Future Awards. She has worked with the UN Global Compact, EFRAG (EU), IIRC, WBCSD, R.3.0, Capitals Coalition and CDSB, as well as the French government on various topics such as non-financial reporting, carbon accounting and integrated reporting. In practice, she has developed and implemented carbon accounting, SDG accounting and integrated reporting for large companies. Before joining academia, she worked as a management controller for large multinationals in Paris, USA and Asia. She is a former associate editor of the academic journal Sustainability Accounting, Management and Policy Journal.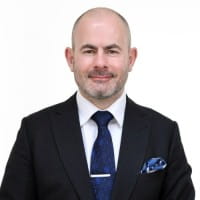 Simon Gray FCA
Head of Business ICAEW
Simon is an ICAEW Chartered Accountant and ICAEW member who qualified with KPMG in Nottingham. After many years of volunteering, including District Society President, Chair of the Business Committee and Council Member, he joined ICAEW as Head of Business in December 2021. His background is in the recruitment, careers, membership and inward investment sectors. Simon has started and run his own businesses and served as a Non-Executive Director.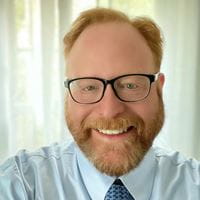 Evan Harvey
Evan Harvey, Audit & Assurance Managing Director, Deloitte & Touche LLP
Evan Harvey is an Audit & Assurance managing director at Deloitte & Touche LLP, specializing in Environmental, Social, and Governance ("ESG") and Sustainability. He previously worked as the Global Head of Sustainability for Nasdaq, where he managed corporate sustainability (ESG strategy), philanthropy, volunteerism, and purpose projects. Evan has held several nonprofit board and working group leadership roles, and currently serves on the Global Reporting Initiative's Global Sustainability Standards Board (GSSB). He is the primary author of Nasdaq's "ESG Reporting Guide" and his work has been published in both Forbes and Capital Finance International. Evan holds a B.A. and an M.A. from the University of Texas and lives outside Washington DC.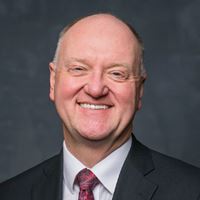 Andrew Karolyi
Dean, Cornell SC Johnson College of Business
Andrew Karolyi currently serves as the inaugural Charles Field Knight Dean of the College and is a Professor of Finance and holder of the Harold Bierman Jr. Distinguished Professorship in Management at the Cornell SC Johnson College of Business. His research specializes in the study of investment management with a focus on international financial markets. Professor Karolyi received his Bachelor of Arts in Economics from McGill University and worked for years in research at the Bank of Canada. He subsequently studied for his MBA and PhD degrees in Finance at the Booth School of Business of the University of Chicago.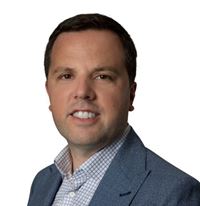 Nando van Kleeff
Senior Programme Manager, Laudes Foundation
Nando is a Senior Programme Manager in the Finance & Capital Market team at Laudes Foundation. He works closely with partners with a view to integrating Paris compliance into the investment value chain and helping mobilise investors to reallocate capital equitably. Nando has a notable track record in climate finance, having most recently set up the climate finance strategy at IKEA Foundation. Prior to this, he worked in the asset management industry for AEGON Asset Management, ABN AMRO and MN. At MN, Nando was part of the responsible investment team which designed and executed responsible investment policies for Dutch pension funds.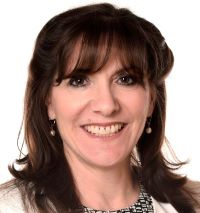 Karina Litvack
Board Director at Eni S.p.A.
Karina serves on the boards of Italian Oil & Gas major Eni S.p.A., where she chairs the Sustainability & Scenarios Committee, and serves on the Remuneration Committee; and the Climate Governance Initiative, where she chairs the Governing Board, as well as serving on two board committees. Until recently, she served on the boards of the CFA Institute, home of the professional qualification for investment management professionals; Viridor, a KKR portfolio company active in the waste management sector; and Business for Social Responsibility (BSR), a consulting firm specialising in sustainable business management. Since the passage of the Paris Agreement at CoP21 in 2015, Karina has been working to build a global network for fellow board directors to share experiences, engage with technical experts and stakeholders, access specialised training, and help to drive the adoption of effective Paris-aligned climate transition strategies in the boardroom. Under the auspices of the World Economic Forum, she co-founded the Climate Governance Initiative (CGI), home of the WEF Principles for Effective Climate Governance for Non-Executive Directors. The CGI operates through a network of 24 national and regional Chapters in APAC, EMEA and the Americas, often in collaboration with local institutes of directors. Previously, Karina had a 25-year career in Finance, latterly running the Governance and Sustainable Investment activities of UK asset manager F&C Investments (now Columbia Threadneedle Investments).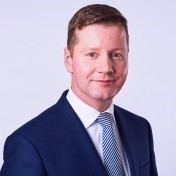 Dr. Richard Mattison
Vice Chair of S&P Global Sustainable1, Chief Executive Officer of S&P Global Trucost
Richard is an expert in sustainable finance and for over 22 years he has advised various UN bodies, governments, financial intuitions, companies and NGOs on how to integrate ESG, climate change and natural capital analysis into their decision making. Richard was a member of the EU High Level Expert Group on Sustainable Finance, providing key recommendations for Europe's ground-breaking Sustainable Finance Action Plan. He has led numerous ground-breaking projects including creating the first portfolio carbon risk assessment for Henderson and the UK Environment Agency, launching the first carbon efficient index with S&P Dow Jones Indices, leading the first global assessment of corporate environmental externalities for the UN-backed Principles for Responsible Investment, and developing the world's first Environmental Profit and Loss account for PUMA. Richard is a Board Member of the Future of Sustainable Data Alliance Data Council, a member of the Global Advisory Council of the Oxford Smith School Stranded Assets Programme, the Scottish Forum on Natural Capital, the TNFD Forum and the Hong Kong Green Finance Association. He is an Advisory Board Member for IUCN Finance for Nature initiative and the Capitals Coalition. Previously, Richard was a strategy consultant and began his career as a neuroscientist. He holds a PhD in Neuroscience from the University of Edinburgh and is an honorary Fellow of the Royal Society of Arts.
Jeanne Ng
Chief Sustainability Officer, BlueOnion
Dr. Jeanne Ng is currently the Chief Sustainability Officer of BlueOnion, a global ESG modelling and analytics platform. She holds a BSc in Toxicology from the University of Toronto and a Ph.D. in Environmental Management from the University of Hong Kong. With almost a decade of consulting experience in Hong Kong's environmental industry, she was regarded in the 90s as one of Hong Kong's foremost experts in air and greenhouse gas emissions inventories. She joined CLP in 2003 and was involved in starting up its Group Environmental Affairs, Group Sustainability and the CLP Research Institute functions. She established the data management system and governance processes necessary for the delivery of CLP's award-winning Sustainability Report and was a key contributor to setting up CLP Group's first renewable energy targets and Climate Vision 2050 carbon reduction targets. She also encouraged CLP to become the first company in Hong Kong to produce an Integrated Annual Report under the International Integrated Reporting Council's <IR> Framework in 2011. She has been involved with many international engagements, including the International Integrated Reporting Council (IIRC), the Advisory Council of the Sustainability Accounting Standards Board (SASB), the Stakeholder Council of the Global Reporting Initiative (GRI) and the World Business Council for Sustainable Development (WBCSD).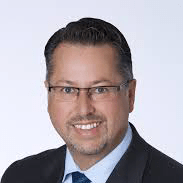 Will Oulton
Chair of Eurosif
Will Oulton is the Chairman of the European Sustainable Investment Forum (Eurosif). He is also a Non Exec Director and Board Champion for Ocean Recovery of the UK Marine Conservation Society, and Co-Chair of King Charles III's Accounting for Sustainability (A4S) Expert Panel. Prior to these positions he was the former Global Head, Responsible Investment at First Sentier Investors. First Sentier is a leading global asset management business. He led the delivery of a global, integrated, value adding RI strategy for the business. Key activities involved adding value to the investment processes, enhancing stewardship capabilities and engaging employees globally in the business's responsible investment work. He is a Fellow of the Royal Society of Arts (RSA), an Honorary Associate Professor at the International Centre for Corporate Social Responsibility at Nottingham University Business School and member of a number of industry advisory boards.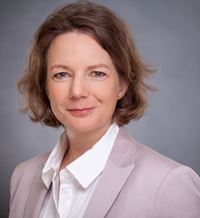 Bettina Paschke
Bettina Paschke, VP ESG Accounting, Reporting & Controlling, DHL Express
Bettina Paschke leads the ESG Accounting, Reporting & Controlling at DHL Express, a division of Deutsche Post DHL Group. She has more than 20 years' experience in Finance. In her role she is driving the Sustainable Aviation Fuel agenda at DHL Express. This include the involvement of the cross industry coalition work at the WEF Clean Skies for Tomorrow, driving firstly, regulation and policies for Sustainable Aviation Fuels; and secondly the development of a book-and-claim Emissions Accounting and Reporting Guideline for SAF.c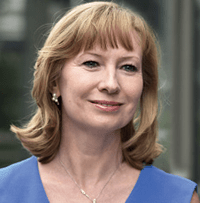 Veronica Poole
Vice Chair, Deloitte UK
Veronica Poole is a Vice Chair of Deloitte UK and Global IFRS and Corporate Reporting Leader. She chairs Deloitte's Global IFRS Leadership team, which is the voice of the Deloitte global network on IFRS and corporate reporting. She leads Deloitte's contributions to the WEF IBC Stakeholder Capitalism Metrics, helped launch the UK Directors' Climate Forum – Chapter Zero, and was instrumental in establishing Deloitte's global response to climate change: WorldClimate. She is a member of the International Integrated Reporting Council, the G7 Impact Taskforce, the FRC Advisory Panel, Chair of the Advisory Group to the ICAEW Financial Reporting Faculty, and advisory member to the Hundred Group Financial Reporting Committee.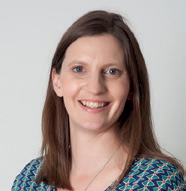 Helen Slinger
Executive Director at A4S
Helen Slinger is Executive Director at A4S responsible for Knowledge and Learning, having first joined A4S in 2016. She was previously Head of Sustainable Business at Yorkshire Water, working to transition the company to a sustainable business. During her time at Yorkshire Water, Helen also co-chaired the A4S Expert Panel. She formerly led PwC's Sustainability and Climate Change Northern UK Practice for seven years, having joined PwC Australia's Climate Change Team in 2007, where she supported a diverse portfolio of clients addressing their sustainability challenges. Helen is a Fellow of the Institute of Chartered Accountants in England and Wales (ICAEW), a Practitioner Member of the Institute of Environmental Management and Assessment and an Accredited Social Return on Investment Practitioner. She is a commissioner on the Yorkshire and Humber Climate Commission and chairs their Future Economy Panel. She sits on the ICAEW Sustainability Committee and is a former member of the Capitals Coalition Advisory Panel. She has an Executive MBA and sits on the Board and Audit Committee of the Bat Conservation Trust. She is also a PADI Divemaster.

Peter van Veen
Director of Corporate Governance & Stewardship at ICAEW
Peter is the Director of Corporate Governance & Stewardship at ICAEW. He is responsible for policy and thought leadership in this area and helping ICAEW members become better board members. He is an expert on responsible business practices, ethical culture, risk & resilience, supply chain due diligence, ESG, stewardship and generally good board practice. He is responsible for a thought leadership series called the "New Boardroom Agenda". Prior to joining the ICAEW, Peter was the Chief Ethics & Compliance Officer for several multinational enterprises, including Dentsu International. Prior to these roles, Peter spent over 6 years at Transparency International UK (TI-UK) where set up the Business Integrity Programme. In this role he also served on the advisory board of AIM Progress the global FMCG ethical supply chain initiative and Network Rail's Transparency Challenge Panel. Peter started his career in Corporate Strategy working with boards and senior executives on a wide variety of business challenges and as a CEO and COO of several businesses. Peter has postgraduate degrees in Corporate Governance & Business Ethics and in Applied Economics, both from the University of London and a bachelor degree in Economics from Victoria University of Wellington, New Zealand.
Sarah Webster
Director of Sustainable Business, Britvic
Sarah is responsible for setting the sustainable business framework, Healthier People Healthier Planet at Britvic plc. With over 20 years FMCG experience, including 18 years with Diageo, Sarah's cross functional career spans sustainable business, investor relations, finance, M&A, marketing and innovation. Sarah has a degree in Business Studies from Oxford Brookes University, is a Chartered Management Accountant and Chartered Tax Adviser.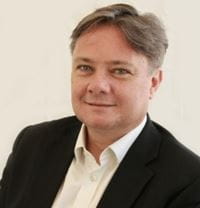 Iain Wright
Managing Director, Reputation and Influence, ICAEW
Iain Wright trained as a Chartered Accountant at Deloitte and Touche. He was elected as the Member of Parliament for Hartlepool in 2004 and served in this capacity until 2017 when he stepped down. Iain served as Parliamentary Under-Secretary of State for Housing and Planning in the Department for Communities and Local Government, Parliamentary Under-Secretary of State for 14-19 Reform and Apprenticeships, Opposition spokesman for Industry, Chairman of Parliament's Business, Energy and Industrial Strategy Select Committee, leading high profile inquiries into the sale of BHS and Sports Direct. In 2017 Iain became chief executive for a chemicals industry trade association. In April 2018 he joined ICAEW as Director for Business & Industrial Strategy. He has an MA in History from University College London and obtained an MBA with Distinction from Durham University in 2019.
Partners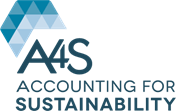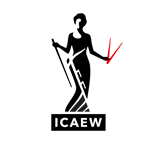 Get in touch
If you would like help entering or would just like to stay in touch please contact us here.
Contact us