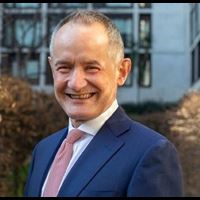 David Allen
Chief Executive, Wates
David Allen stepped down as Chief Executive of the Wates Group in July 2022. He had led the business since October 2017, initially as Acting Chief Executive and then, from April 2018, as Chief Executive. Before joining Wates as Chief Financial Officer in January 2016, David was Crossrail's Finance Director. He had joined Crossrail in 2009 from Laing O'Rourke, where he was Finance Director for its European construction business. Prior to entering the construction industry in 2004, David worked in Accenture's Strategy Consulting practice, where he focussed primarily on the firm's financial services customers, and in HSBC Investment Bank's Corporate Finance & Advisory Division where he advised on a series of debt and equity financing deals and on corporate activity of all types across multiple sectors. He began his career with Arthur Andersen's Tax Practice, is a chartered accountant and holds a degree in Modern History from St. Peter's College Oxford.
Joe Allanson
EVP, Finance ESG, Salesforce
Joe Allanson is the Exec VP/Chief Accounting Officer of Salesforce. He serves on the audit committee of the Salesforce.com Foundation and he was named 2018 Chief Accountant of the Year by Zuora Software for his efforts helping to shape Revenue Recognition and the Costs to Acquire a Customer Contract. Joe joined Salesforce as finance leader on initial public offering and served since then in varying finance management capacities. His previous roles have included 5 years at Autodesk, 3 years at Chiron Corporation and 11 years at Arthur Andersen LLP.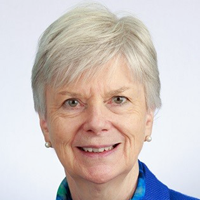 Julie Baddeley
Chair of Steering Group, Chapter Zero
Julie Baddeley was Chairman of global recruitment company Harvey Nash plc and is non-executive director of Ebiquity plc, and Senior Independent Director of Marshall of Cambridge. She is a By-fellow at Cambridge University where she is Director of the Hughes Hall Centre for Climate Change Engagement.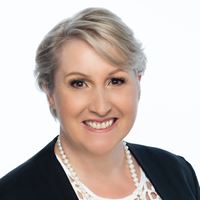 Joanne Beatty
Director of Engagement at EOS, Federated Hermes
Joanne Beatty is a Director with EOS at Federated Hermes where she leads the corporate reporting theme team. Joanne is the lead for the chemicals sector and also focuses her engagement on the transportation, industrial and capital goods sectors. Prior to joining EOS, Joanne worked as a sustainability consultant for KPMG.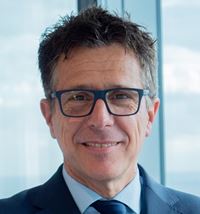 José Luis Blasco
Global Sustainability Director, Acciona
José Luis Blasco was appointed as Global Director of Sustainability of ACCIONA in 2019. He holds a degree in Chemistry from Universidad Complutense of Madrid and an MBA from the IE (Instituto de Empresa). Mr. Blasco counts with +20 years of experience in the field of design and management of corporate ESG strategies. Mr. Blasco combines his professional work with teaching and researching practices, being a professor at different universities.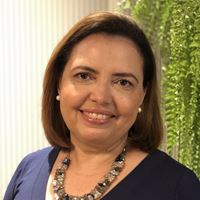 Vania Maria Da Costa Borgerth
CBARI
Head of Brazilian Network for Integrated Reporting since 2012, member of the Expert Panel of Accounting for Sustainability – A4S and member of the Audit Committee of Banco Santander Brasil. Board Member at IESBA - International Ethics Standards Board for Accounting. Board and Audit Committee Member at SHIFT Project (UN Human Rights) Council Member at the International Integrated Reporting Council – IIRC Member of ISAR – International Standards for Accounting and Reporting, an arm of UNCTAD. Former Head Accountant at BNDES – Brazilian Development Bank - and responsible for promoting transparency best practices, such as international accounting and auditing standards, corporate governance and Integrated Reporting both in Brazil and abroad (1992-2020). Former Brazilian representative at the Advisory Council of the IFRS (2015-2020) and the Consultative and Advisory Groups of the IAASB – International Auditing and Assurance Standards Board (2010-2019) and IESBA- International Ethics Standards Board for Accountants (2015-2019). PhD student at FUCAPE Business School, where she is also a lecturer.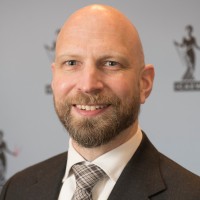 John Boulton
Director of Policy, ICAEW
John Boulton is Director, Policy for the Reputation and Influence Department at ICAEW. As Secretary to the Reputation and Influence Board, he reviews ICAEW's technical output for areas of particular risk as well as joining the dots between the profession's different specialisms. His background is in corporate reporting. John has experience as an auditor, preparer and analyst of corporate reports.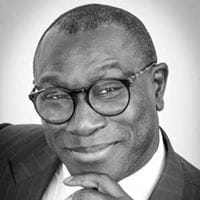 Dr Hubert Danso
CEO and Chairman: Africa investor (Ai), Chairman: African Sovereign Wealth and Pension Fund Leaders Forum (ASWPFF), Chairman, African Union Continental Business Network (CBN), Chairman, African Green Infrastructure Investment Bank Advisory Board (AfGIIB), Chairman, CFA Global Asset Owners Council
Dr Danso is the Chief Executive Officer and Chairman of Africa investor (Ai) Group – a pan African Infrastructure Investment Holding Company for institutional investors. He also serves as the Chairman of the CFA New York Society Global Asset Owners' Advisory Council, the Chairman of the African Sovereign Wealth & Pension Fund Leaders Forum and is the current Chair of The African Union Development Agency's (AUDA) Heads of State Continental Business Network (CBN) and the Chair of the African Green Infrastructure Investment Bank Advisory Board (AfGIIB).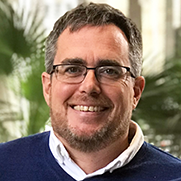 Bruce Davis
Co-founder and Joint Managing Director, Abundance Investment
Bruce Davis is Cofounder and Joint Managing Director of leading green and ethical investment platform Abundance Investment and a founding director of the UK Crowdfunding Association. He is also co-author of a book, "Crowdfunding and the democratisation of finance" which examines the question of whether finance needs to renew its social purpose.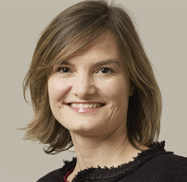 Jessica Fries
Executive Chair, A4S
Jessica Fries has led A4S since 2008, working with the finance community to shift to a sustainable economy, with a focus on practical actions and targeted interventions. She is a member of the International Integrated Reporting Council Governance and Nominations Committee, the Smith School Global Sustainable Finance Advisory Council, the UN Global Assessment Report Advisory Council and the Global Reporting Initiative.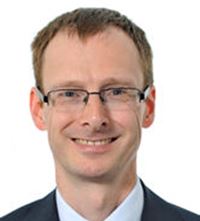 Ed Humpherson
Director general for regulation, Office for statistics regulation, UK statistics authority
Ed Humpherson was appointed as Director General for Regulation in January 2014. He is head of the Office for Statistics Regulation which provides independent regulation of all official statistics in the UK. Prior to joining the Authority, Ed was a Board Member and Executive Leader for Economic Affairs at the National Audit Office, a post he held since July 2009. This role included responsibility for the overall strategic direction of NAO's work on economic affairs. Ed is a Chartered Accountant.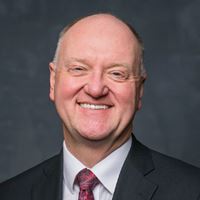 Andrew Karolyi
Professor of Finance, Cornell University
Andrew Karolyi is Professor of Finance and holder of the Harold Bierman Jr. Distinguished Professorship in Management at the Cornell SC Johnson College of Business. He currently serves as the inaugural Charles Field Knight Dean of the College. His research specializes in the study of investment management with a focus on international financial markets. Professor Karolyi received his Bachelor of Arts in Economics from McGill University and worked for years in research at the Bank of Canada. He subsequently studied for his MBA and PhD degrees in Finance at the Booth School of Business of the University of Chicago.
Mardi McBrien
Director, Strategic Affairs, IFRS Foundation
Mardi McBrien joined the CDSB Secretariat as Managing Director in 2011. Mardi is a member of the GRI Stakeholder Council, a trustee of the International Tree Foundation and board member of WOCAN — Women Organising for Change in Agriculture and Natural Resource Management. In 2013, Mardi was awarded environmental campaigner of the year by the Sheila McKechnie Foundation.
Jeanne Ng
Chief Sustainability Officer, BlueOnion
Dr. Jeanne Ng is currently the Chief Sustainability Officer of BlueOnion, a global ESG modelling and analytics platform. She holds a BSc in Toxicology from the University of Toronto and a Ph.D. in Environmental Management from the University of Hong Kong. With almost a decade of consulting experience in Hong Kong's environmental industry, she was regarded in the 90s as one of Hong Kong's foremost experts in air and greenhouse gas emissions inventories. She joined CLP in 2003 and was involved in starting up its Group Environmental Affairs, Group Sustainability and the CLP Research Institute functions. She established the data management system and governance processes necessary for the delivery of CLP's award-winning Sustainability Report and was a key contributor to setting up CLP Group's first renewable energy targets and Climate Vision 2050 carbon reduction targets. She also encouraged CLP to become the first company in Hong Kong to produce an Integrated Annual Report under the International Integrated Reporting Council's <IR> Framework in 2011. She has been involved with many international engagements, including the International Integrated Reporting Council (IIRC), the Advisory Council of the Sustainability Accounting Standards Board (SASB), the Stakeholder Council of the Global Reporting Initiative (GRI) and the World Business Council for Sustainable Development (WBCSD).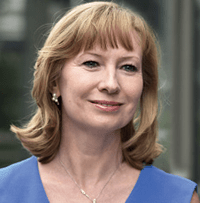 Veronica Poole
Vice Chair, Deloitte UK
Veronica Poole is a Vice Chair of Deloitte UK and Global IFRS and Corporate Reporting Leader. She chairs Deloitte's Global IFRS Leadership team, which is the voice of the Deloitte global network on IFRS and corporate reporting. She leads Deloitte's contributions to the WEF IBC Stakeholder Capitalism Metrics, helped launch the UK Directors' Climate Forum – Chapter Zero, and was instrumental in establishing Deloitte's global response to climate change: WorldClimate. She is a member of the International Integrated Reporting Council, the G7 Impact Taskforce, the FRC Advisory Panel, Chair of the Advisory Group to the ICAEW Financial Reporting Faculty, and advisory member to the Hundred Group Financial Reporting Committee.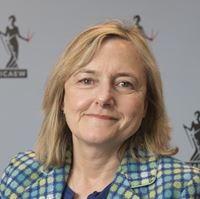 Alison Ring
Director, Public Sector & Taxation, ICAEW
Alison joined ICAEW in 2020 as the Director of the Public Sector team, which supports members working in and with the public sector to deliver public priorities and sustainable public finances. After completing a law degree and qualifying with a medium-sized accountancy firm, she worked in practice for several years before joining HMRC/Ministry of Tax in 1994. She spent 25 years there where she held the post of Commissioners' Advisory Accountant.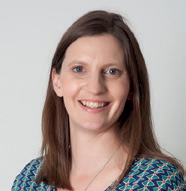 Helen Slinger
Head of Sustainable Business, Yorkshire Water
Helen Slinger was Executive Director at A4S and moved into sustainable business in 2006, initially with PwC, Helen is a Fellow of ICAEW, a Practitioner Member of the Institute of Environmental Management and Assessment and an Accredited Social Return on Investment Practitioner. She sits on the ICAEW Sustainability Committee and the Capitals Coalition Advisory Panel.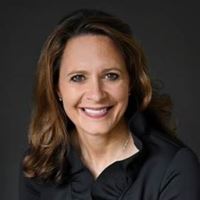 Kristen Sullivan
Partner, Deloitte & Touche LLP
Kristen B. Sullivan is a partner and leads Deloitte & Touche LLP's Sustainability and KPI services and Americas Region Sustainability Services. Kristen brings extensive experience in delivering sustainability risk assessment, governance, strategy alignment, measurement, reporting and assurance services. Kristen serves as a member of the Global Reporting Initiative (GRI) Community, the Sustainability Accounting Standards Board (SASB) Assurance Task Force, the Sustainable Stock Exchange (SSE) Initiative Corporate Working Group and serves as Chair of the AICPA Sustainability Task Force.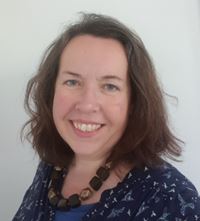 Alison Vipond
Sustainability Policy and Innovation Lead, Ecology Building Society
Alison Vipond leads on Sustainability Policy and Innovation at Ecology Building Society. Collaboration and innovation are at the heart of her role, and she is responsible for ensuring Ecology continues to be ambitious and impact focused as it drives forward on its ecological mission. Current areas of focus include carbon accounting, impact assessment and climate risk.
Sarah Webster
Director of Sustainable Business, Britvic
Sarah is responsible for setting the sustainable business framework, Healthier People Healthier Planet at Britvic plc. With over 20 years FMCG experience, including 18 years with Diageo, Sarah's cross functional career spans sustainable business, investor relations, finance, M&A, marketing and innovation. Sarah has a degree in Business Studies from Oxford Brookes University, is a Chartered Management Accountant and Chartered Tax Adviser.
Finance for the Future partners