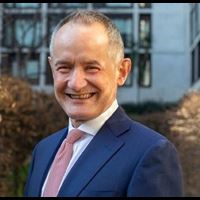 David Allen
Chief Executive, Wates
David Allen was appointed Chief Executive in April 2018 having joined Wates as Chief Financial Officer in January 2016. Before arriving at Wates, David was Crossrail's Finance Director. He had joined Crossrail in March 2009 from Laing O'Rourke, where he was Finance Director for its European Construction business. Prior to entering the construction industry in 2004, David worked in Accenture's Strategy Consulting practice and HSBC Investment Bank's Corporate Finance & Advisory Division. He began his career with Arthur Andersen's Tax Practice, is a Chartered Accountant.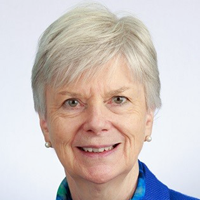 Julie Baddeley
Chair of Steering Group, Chapter Zero
Julie Baddeley was Chairman of global recruitment company Harvey Nash plc and is non-executive director of Ebiquity plc, and Senior Independent Director of Marshall of Cambridge. She is a By-fellow at Cambridge University where she is Director of the Hughes Hall Centre for Climate Change Engagement.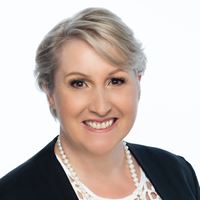 Joanne Beatty
Director of Engagement at EOS, Federated Hermes
Joanne Beatty is a Director with EOS at Federated Hermes where she leads the corporate reporting theme team. Joanne is the lead for the chemicals sector and also focuses her engagement on the transportation, industrial and capital goods sectors. Prior to joining EOS, Joanne worked as a sustainability consultant for KPMG.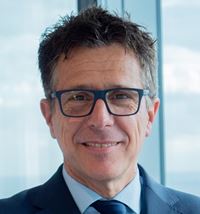 José Luis Blasco
Global Sustainability Director, Acciona
José Luis Blasco was appointed as Global Director of Sustainability of ACCIONA in 2019. He holds a degree in Chemistry from Universidad Complutense of Madrid and an MBA from the IE (Instituto de Empresa). Mr. Blasco counts with +20 years of experience in the field of design and management of corporate ESG strategies. Mr. Blasco combines his professional work with teaching and researching practices, being a professor at different universities.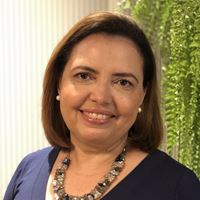 Vania Borgerth was appointed to the International Ethics Standards Board for Accountants (IESBA) in January 2021. Vania has served as the Head of Brazilian Network for Integrated Reporting since 2012 she is a Board Member at SHIFT Project and serves as the Brazilian Institute for Corporate Governance's representative at the International Integrated Reporting Council. Ms. Borgerth is also the former Brazilian representative at the Advisory Council of the IFRS (2015-2020) and the Consultative and Advisory Groups of the IAASB – International Auditing and Assurance Standards Board(2010-2019) and IESBA- International Ethics Standards Board for Accountants (2015-2019).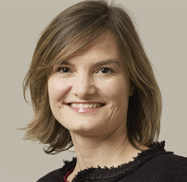 Jessica Fries
Executive Chair, A4S
Jessica Fries has led A4S since 2008, working with the finance community to shift to a sustainable economy, with a focus on practical actions and targeted interventions. She is a member of the International Integrated Reporting Council Governance and Nominations Committee, the Smith School Global Sustainable Finance Advisory Council, the UN Global Assessment Report Advisory Council and the Global Reporting Initiative.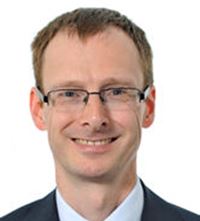 Ed Humpherson
Director general for regulation, Office for statistics regulation, UK statistics authority
Ed Humpherson was appointed as Director General for Regulation in January 2014. He is head of the Office for Statistics Regulation which provides independent regulation of all official statistics in the UK. Prior to joining the Authority, Ed was a Board Member and Executive Leader for Economic Affairs at the National Audit Office, a post he held since July 2009. This role included responsibility for the overall strategic direction of NAO's work on economic affairs. Ed is a Chartered Accountant.
Mardi McBrien
Managing Director, Climate Disclosure Standards Board
Mardi McBrien joined the CDSB Secretariat as Managing Director in 2011. Mardi is a member of the GRI Stakeholder Council, a trustee of the International Tree Foundation and board member of WOCAN — Women Organising for Change in Agriculture and Natural Resource Management. In 2013, Mardi was awarded environmental campaigner of the year by the Sheila McKechnie Foundation.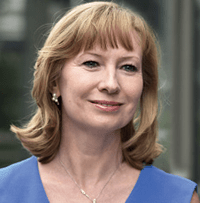 Veronica Poole
Vice Chair, Deloitte UK
Veronica Poole is a Vice Chair of Deloitte UK and Global IFRS and Corporate Reporting Leader. She chairs Deloitte's Global IFRS Leadership team, which is the voice of the Deloitte global network on IFRS and corporate reporting. She leads Deloitte's contributions to the WEF IBC Stakeholder Capitalism Metrics, helped launch the UK Directors' Climate Forum – Chapter Zero, and was instrumental in establishing Deloitte's global response to climate change: WorldClimate. She is a member of the International Integrated Reporting Council, the G7 Impact Taskforce, the FRC Advisory Panel, Chair of the Advisory Group to the ICAEW Financial Reporting Faculty, and advisory member to the Hundred Group Financial Reporting Committee.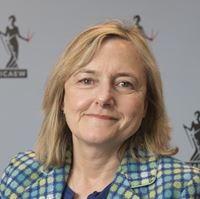 Alison Ring
Director, Public Sector & Taxation, ICAEW
Alison joined ICAEW in 2020 as the Director of the Public Sector team, which supports members working in and with the public sector to deliver public priorities and sustainable public finances. After completing a law degree and qualifying with a medium-sized accountancy firm, she worked in practice for several years before joining HMRC/Ministry of Tax in 1994. She spent 25 years there where she held the post of Commissioners' Advisory Accountant.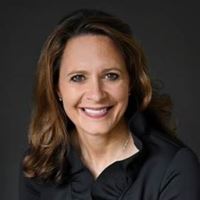 Kristen Sullivan
Partner, Deloitte & Touche LLP
Kristen B. Sullivan is a partner and leads Deloitte & Touche LLP's Sustainability and KPI services and Americas Region Sustainability Services. Kristen brings extensive experience in delivering sustainability risk assessment, governance, strategy alignment, measurement, reporting and assurance services. Kristen serves as a member of the Global Reporting Initiative (GRI) Community, the Sustainability Accounting Standards Board (SASB) Assurance Task Force, the Sustainable Stock Exchange (SSE) Initiative Corporate Working Group and serves as Chair of the AICPA Sustainability Task Force.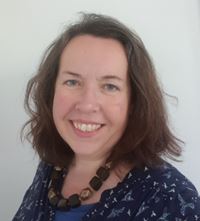 Alison Vipond
Sustainability Policy and Innovation Lead, Ecology Building Society
Alison Vipond leads on Sustainability Policy and Innovation at Ecology Building Society. Collaboration and innovation are at the heart of her role, and she is responsible for ensuring Ecology continues to be ambitious and impact focused as it drives forward on its ecological mission. Current areas of focus include carbon accounting, impact assessment and climate risk.
Sarah Webster
Director of Sustainable Business, Britvic
Sarah is responsible for setting the sustainable business framework, Healthier People Healthier Planet at Britvic plc. With over 20 years FMCG experience, including 18 years with Diageo, Sarah's cross functional career spans sustainable business, investor relations, finance, M&A, marketing and innovation. Sarah has a degree in Business Studies from Oxford Brookes University, is a Chartered Management Accountant and Chartered Tax Adviser.
Interested in entering?
Find out about how to enter, what the categories are, and what the judges are looking for.
Entering the awards
Finance for the Future partners