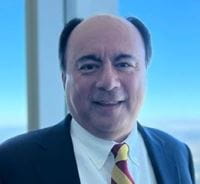 Joe Allanson
EVP, Finance ESG, Salesforce
Joe Allanson joined salesforce in San Francisco in August 2003. He is the company's finance executive responsible for its ESG reporting practices and the integration of ESG and finance within the organisation. This executive role was added in September 2021. Prior to that, he served in the capacity of their chief accounting officer and corporate controller from July 2007. Until August 2022, Joe served on the board of directors of the Value Reporting Foundation (VRF), which was the governing entity responsible for the Sustainable Accounting Standards Board and the International Integrated Reporting Council. The VRF completed its merger in August 2022 with the International Financial Reporting Standards Foundation. Joe continues to serve on two VRF merger transition committees to support the acceleration of the work in developing a comprehensive global baseline of sustainability disclosures for the capital markets. Joe has served in the past as a judge for the Finance for the Future Awards programme and currently serves as a member of the board of trustees of the University of San Francisco.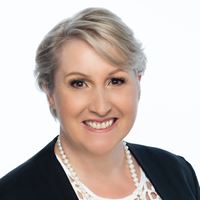 Joanne Beatty
Director of Engagement at EOS, Federated Hermes
Joanne Beatty is a Director with EOS at Federated Hermes where she leads the corporate reporting theme team. Joanne is the lead for the chemicals sector and also focuses her engagement on the transportation, industrial and capital goods sectors. Prior to joining EOS, Joanne worked as a sustainability consultant for KPMG.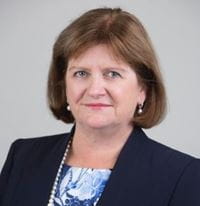 Dr Carol Bell
Co-founder, Chapter Zero
Dr Carol Bell is an experienced industrialist and financier and is one of the founders of Chapter Zero, a network that enables non-executive directors in the UK to engage with climate risk and the delivery of net zero targets. Chapter Zero was established in 2019 and now has at least one member on over 70% of FTSE 100 Boards. The UK Chapter has also supported the foundation of a global network of Chapters (under the World Economic Forum Climate Governance Initiative) whose membership exceeds 100,000 Board Directors. She currently serves on the three public company boards: Bonheur ASA (Norwegian listed company in renewable energy generation and services), Tharisa plc (London and Johannesburg listed Platinum mining company) and the BlackRock Energy and Resources Income Trust (which invests in the energy transition explicitly alongside traditional energy and mining) and the Development Bank of Wales. She is also the first female board member of the Football Association of Wales, where she leads on sustainability, governance matters and finance.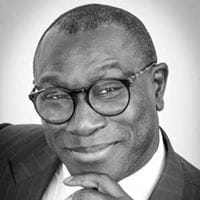 Dr Hubert Danso
CEO and Chairman: Africa investor (Ai), Chairman: African Sovereign Wealth and Pension Fund Leaders Forum (ASWPFF), Chairman, African Union Continental Business Network (CBN), Chairman, African Green Infrastructure Investment Bank Advisory Board (AfGIIB), Chairman, CFA Global Asset Owners Council
Dr Danso is the Chief Executive Officer and Chairman of Africa investor (Ai) Group – a pan African Infrastructure Investment Holding Company for institutional investors. He also serves as the Chairman of the CFA New York Society Global Asset Owners' Advisory Council, the Chairman of the African Sovereign Wealth & Pension Fund Leaders Forum and is the current Chair of The African Union Development Agency's (AUDA) Heads of State Continental Business Network (CBN) and the Chair of the African Green Infrastructure Investment Bank Advisory Board (AfGIIB).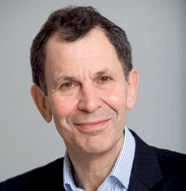 Paul Druckman
Chair of the World Benchmarking Alliance
Paul Druckman is a global leader in capital market reform having led the International Integrated Reporting Council as CEO for five years, followed by being a Board member of the FRC and chairing the Corporate Reporting Council. His current roles include chairing the World Benchmarking Alliance and being a Board member of the Shift Project.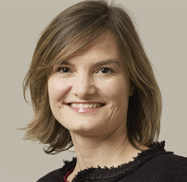 Jessica Fries
Executive Chair, Accounting for Sustainability (A4S)
Jessica Fries is Executive Chair of Accounting for Sustainability (A4S), established by HM King Charles III in 2004, when he was The Prince of Wales. She has led A4S since 2008, working with Chairs, CEOs, CFOs and other leaders from across the finance community to make sustainable business, business as usual. While at A4S, Jessica has been responsible for catalysing change in corporate reporting through the establishment of the International Integrated Reporting Council (IIRC) and the Taskforce on Climate-related Financial Disclosures, as well as transforming decision making through A4S's CFO, education and capital markets programmes. Previously, Jessica held a number of roles at PwC advising a wide range of companies, governments, investors and not-for-profit organisations. Jessica has written extensively on ways to integrate sustainability into business and finance and has been a member of a number of International, European and UK Government Committees, including the UK Treasury's Sustainability Reporting Steering Committee, the European Commission's Expert Group on Non-Financial Disclosure and the UN Sustainable Stock Exchange Advisory Group.  She is currently Vice Chair of GRI, a member of the IIRC Council – an advisory body to the IASB and ISSB Boards, and a member of the Smith School Global Sustainable Finance Advisory Council. Jessica is a chartered accountant, a fellow of the Royal Society of Arts, has an MSc in Economics from the London School of Economics and a BA in Economics from the University of Cambridge.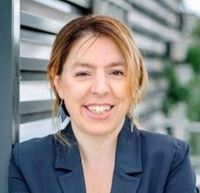 Prof. Delphine Gibassier
Director of the Research Centre "Multi-capital Global Performance", winner of the 2021 Finance for the Future Awards
Prof. Delphine Gibassier is an international researcher and expert in accounting for sustainability, and founder of the executive education and consultancy firm Vert de Gris. She has 21 years' experience in both practice and academia. She is the director of the Research Centre "Multi-capital Global Performance", winner of the a 2021 Finance for the Future Awards. She has worked with the UN Global Compact, EFRAG (EU), IIRC, WBCSD, R.3.0, Capitals Coalition and CDSB, as well as the French government on various topics such as non-financial reporting, carbon accounting and integrated reporting. In practice, she has developed and implemented carbon accounting, SDG accounting and integrated reporting for large companies. Before joining academia, she worked as a management controller for large multinationals in Paris, USA and Asia. She is a former associate editor of the academic journal Sustainability Accounting, Management and Policy Journal.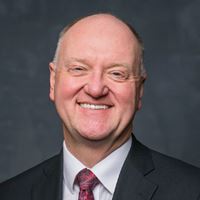 Andrew Karolyi
Dean, Cornell SC Johnson College of Business
Andrew Karolyi currently serves as the inaugural Charles Field Knight Dean of the College and is a Professor of Finance and holder of the Harold Bierman Jr. Distinguished Professorship in Management at the Cornell SC Johnson College of Business. His research specializes in the study of investment management with a focus on international financial markets. Professor Karolyi received his Bachelor of Arts in Economics from McGill University and worked for years in research at the Bank of Canada. He subsequently studied for his MBA and PhD degrees in Finance at the Booth School of Business of the University of Chicago.
Mardi McBrien
Chief of Strategic Affairs at the IFRS Foundation
Mardi McBrien is Chief of Strategic Affairs at the IFRS Foundation where amongst her portfolio of responsibilities leads the International Sustainability Standards Boards Capacity Building Program. Prior to the IFRS Foundation, Mardi spent over a decade leading the global ESG standard setter, the Climate Disclosure Standards Board (CDSB) and the multi-award-winning team to develop high quality disclosure standards and thought leadership on environmental and social issues to drive greater consistency and comparability of information reported to capital markets. Mardi has enjoyed a vibrant career which involved her leading high profile flagship environmental campaigns for WWF, to working on the United Kingdom's carbon market policy for their Department for Energy and Climate Change and public private partnership management. Originally qualifying as a forester and environmental scientist in Australia (Melbourne University) and agricultural economist (UK, SOAS), Mardi is a Board Member of XBRL International, trustee of one of the oldest environmental NGOs in the world, the International Tree Foundation, a founding Board member of WOCAN – Women Organising for Change in Agriculture and Natural Resource Management / W+ Standard, a school governor and a member of the ICAEW Sustainability Advisory Committee. Mardi was awarded UK environmental campaigner of the year by the Sheila McKechnie Foundation in 2013 and in 2021 and was selected as one of the ESG Foundation's ones to watch.
Jeanne Ng
Chief Sustainability Officer, BlueOnion
Dr. Jeanne Ng is currently the Chief Sustainability Officer of BlueOnion, a global ESG modelling and analytics platform. She holds a BSc in Toxicology from the University of Toronto and a Ph.D. in Environmental Management from the University of Hong Kong. With almost a decade of consulting experience in Hong Kong's environmental industry, she was regarded in the 90s as one of Hong Kong's foremost experts in air and greenhouse gas emissions inventories. She joined CLP in 2003 and was involved in starting up its Group Environmental Affairs, Group Sustainability and the CLP Research Institute functions. She established the data management system and governance processes necessary for the delivery of CLP's award-winning Sustainability Report and was a key contributor to setting up CLP Group's first renewable energy targets and Climate Vision 2050 carbon reduction targets. She also encouraged CLP to become the first company in Hong Kong to produce an Integrated Annual Report under the International Integrated Reporting Council's <IR> Framework in 2011. She has been involved with many international engagements, including the International Integrated Reporting Council (IIRC), the Advisory Council of the Sustainability Accounting Standards Board (SASB), the Stakeholder Council of the Global Reporting Initiative (GRI) and the World Business Council for Sustainable Development (WBCSD).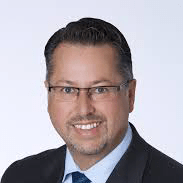 Will Oulton
Responsible Investment Advisor to First Sentier Investors
Will Oulton is the Responsible Investment Advisor to First Sentier Investors. He is also the Chairman of the European Sustainable Investment Forum (Eurosif), a Non Exec Director and Board Champion for Ocean Recovery of the UK Marine Conservation Society, and Co-Chair of King Charles III's Accounting for Sustainability (A4S) Expert Panel. Prior to these positions he was the former Global Head, Responsible Investment at First Sentier Investors. First Sentier is a leading global asset management business. He led the delivery of a global, integrated, value adding RI strategy for the business. Key activities involved adding value to the investment processes, enhancing stewardship capabilities and engaging employees globally in the business's responsible investment work. He is a Fellow of the Royal Society of Arts (RSA), an Honorary Associate Professor at the International Centre for Corporate Social Responsibility at Nottingham University Business School and member of a number of industry advisory boards.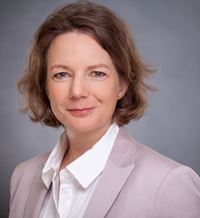 Bettina Paschke
Bettina Paschke, VP ESG Accounting, Reporting & Controlling, DHL Express
Bettina Paschke leads the ESG Accounting, Reporting & Controlling at DHL Express, a division of Deutsche Post DHL Group. She has more than 20 years' experience in Finance. In her role she is driving the Sustainable Aviation Fuel agenda at DHL Express. This include the involvement of the cross industry coalition work at the WEF Clean Skies for Tomorrow, driving firstly, regulation and policies for Sustainable Aviation Fuels; and secondly the development of a book-and-claim Emissions Accounting and Reporting Guideline for SAF.c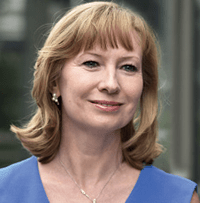 Veronica Poole
Vice Chair, Deloitte UK
Veronica Poole is a Vice Chair of Deloitte UK and Global IFRS and Corporate Reporting Leader. She chairs Deloitte's Global IFRS Leadership team, which is the voice of the Deloitte global network on IFRS and corporate reporting. She leads Deloitte's contributions to the WEF IBC Stakeholder Capitalism Metrics, helped launch the UK Directors' Climate Forum – Chapter Zero, and was instrumental in establishing Deloitte's global response to climate change: WorldClimate. She is a member of the International Integrated Reporting Council, the G7 Impact Taskforce, the FRC Advisory Panel, Chair of the Advisory Group to the ICAEW Financial Reporting Faculty, and advisory member to the Hundred Group Financial Reporting Committee.
Sarah Webster
Director of Sustainable Business, Britvic
Sarah is responsible for setting the sustainable business framework, Healthier People Healthier Planet at Britvic plc. With over 20 years FMCG experience, including 18 years with Diageo, Sarah's cross functional career spans sustainable business, investor relations, finance, M&A, marketing and innovation. Sarah has a degree in Business Studies from Oxford Brookes University, is a Chartered Management Accountant and Chartered Tax Adviser.
Partners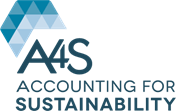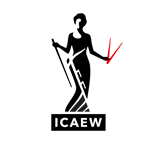 The awards are now open for entries.
Closing date is Friday 19 May 2023. If you would like help entering or would just like to stay in touch please contact us here.
Contact us